When Summer and Aiden parted ways, it was the hardest decision of their lives. Reconnecting brings back cherished – and painful – memories. But these childhood friends have unfinished business and this time, no one's leaving with regrets.
Book 3, Bare Sophistication Series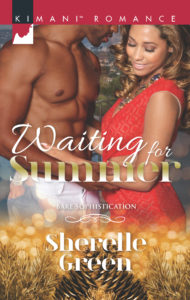 A love worth waiting for…
Walking in her sisters' successful footsteps is a tough act to follow. But Summer Dupree has high hopes for the new Bare Sophistication lingerie boutique slated for a grand opening in Miami. Then she spies a familiar face. Up-and-coming fashion photographer Aiden Chase brings back cherished—and painful—memories. And now her childhood confidant and fiercest protector is determined to take their former relationship to a new intimate level.
In the magic city to pursue his dreams, Aiden isn't letting Summer slip away again. He can't change the past—or events that altered his best friend's life forever. But he's ready to create a future together. Even when an unexpected threat resurfaces, Aiden won't give up this time without a fight. Can he turn his long-simmering passion for Summer into a love story for the ages?