She's finally ready to find out the truth about her past. He's determined to help her in any way he can. Mya knows that Malik can't handle the type of woman she is. Until he proves to her that he can handle her in ways she's never imagined.
Book 4, An Elite Event Series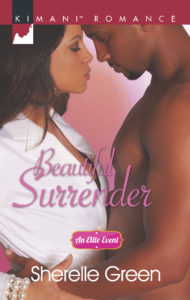 Let love in… 
Mya Winters has overcome a tough childhood in foster care to create a wonderful life. Organizing the first annual Elite Events Charity Date Auction is a way to give back to her community. There's one hitch—her sexy cohost, private investigator Malik Madden. She feels the heat beneath his quiet gaze, and he's made it clear he'd revoke his "most eligible bachelor" status for her. For someone as relationship-shy as Mya, that's a terrifying—and tempting—proposition.
Malik has the close, loving family that Mya always craved, but a recent breakup made him swear off romance. Beautiful, driven Mya is changing all that. If she'll just confide in him, he can help piece together the truth about her past. But trust works both ways. And his only chance at a future with her is to share a secret that threatens their passionate connection…